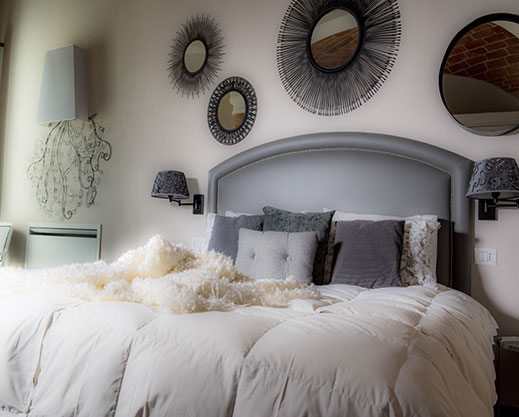 +me is made of 100% goose down
+ME IS WARM, LIGHT AND BREATHABLE.
fit and active! We should feel like this every day. Good sleep has its own rules, which the Sleepis team applies by making soft, natural and enveloping duvets, ready to embrace you all night long.
the outer fabric of +me is cotton;
the filling is 100% goose down;
the filling power is 750 cuin;
heat levels: 1 light, 3 medium, 5 warm;
the structure is in panels joined by buttonholes and buttons;
the padding is homogeneous.

warmth tailored to your body and for all seasons
thanks to the combination of its panels, +me adapts to your body parts and also to the seasons of the year, as well as to the climate. You can put it together as you like in winter, autumn, spring and summer and you can take it with you if you decide to move around.


HOW MANY SOLUTIONS HAS +ME

King Size Duvet
Composition: 3+3 panels
Dimensions: 250×220 cm
100% Duvet
€635.00 (VAT included)

Queen Size Duvet
Composition: 3 panels
Dimensions: 200×220 cm
100% Duvet
€480.00 (VAT included)

Single Size Duvet
Composition: 3 panels
Dimensions: 150×220 cm
100% Duvet
€375.00 (VAT included)