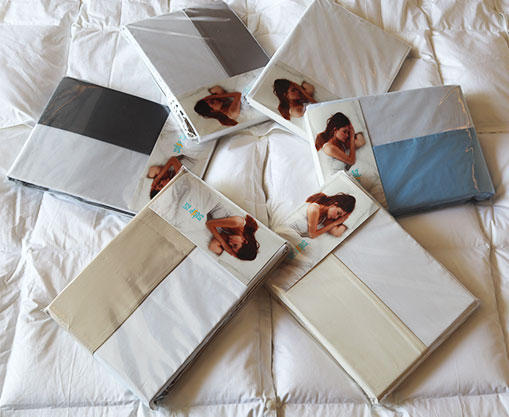 Double Duvet Cover, open on 3 sides, in cotton
Made with care, with fabrics and materials of the highest quality, it combines elegance, tradition and innovation. Thanks to its convenient opening on 3 sides, it allows you to put the duvet inside the bag, without effort.
100% cotton, percale TC200;
dimensions 250 x 220 cm;
3-sided opening, invisible zip fastening;
fabric colors, not printed: double face or white;
complete with pillowcases 50 x 70 cm.
Thanks to our duvet cover, you can now insert the duvet into the sack in seconds and lock it in place:
lay the duvet cover on the bed;
open it and place the duvet inside;
secure it in the 4 corners with the internal clips;
close the zip!
easy, soft, colorful
Tacos is soft and colorful: one side is always white and the other changes color, so you have two duvet covers in one. You can choose the texture you prefer:
the classic and timeless, white on both sides (White/White);
simple and beautiful: white on one side, beige on the other (White/Beige);
a touch of sophistication: white on one side, ecru on the other (White/Ecru);
the color of the night: white on one side, blue on the other (White/Blue);
shades of grey: white on one side, grey on the other (White/Gray);
to sleep in elegance: white on one side, anthracite on the other (White/Anthracite).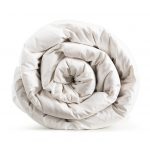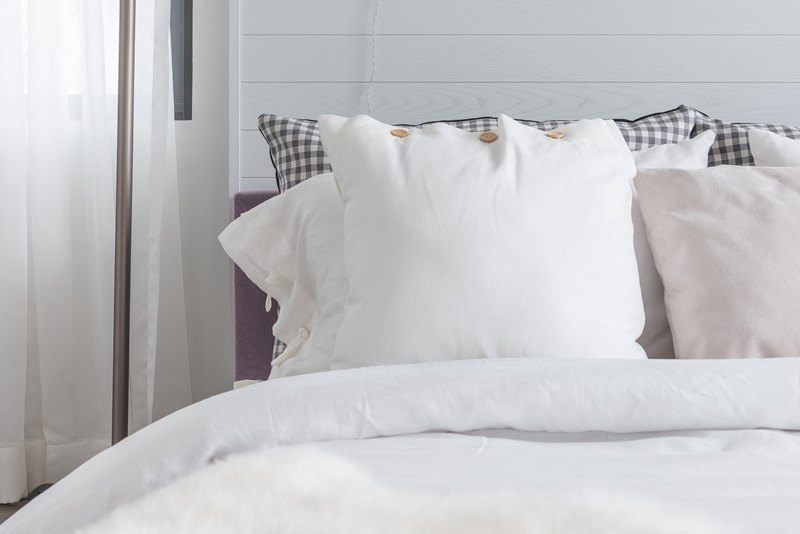 tacos and +me
Tacos is designed for +me the double duvet by Sleepis.
in 100% goose down version;
in a 100% kapok version.
You can also use the duvet cover with other double duvets. Its king size allows you to use almost all duvets on the market today (250 x 220 cm).