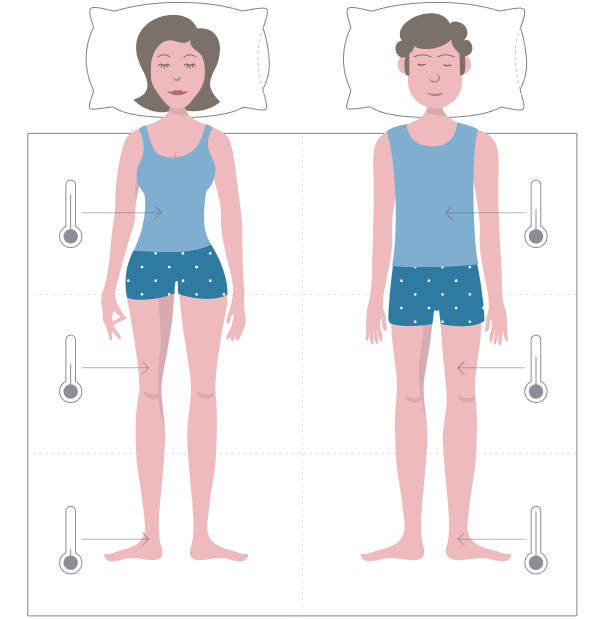 During sleep the body temperature drops.
The human body does not maintain a uniform temperature and during sleep, even tiny variations (a few tenths of a degree Celsius) cause the person to feel uncomfortable (hot or cold).
One covers oneself, uncovers completely or even partially.

There is a duvet that adapts perfectly to your need for warmth.
You make it up with 'panels' that cover your body in different ways. Whether you sleep alone or in pairs.
Each rectangular panel is attached to the next with buttonholes and twin buttons. You can thus change the combination of the duvet over time, even according to the seasons.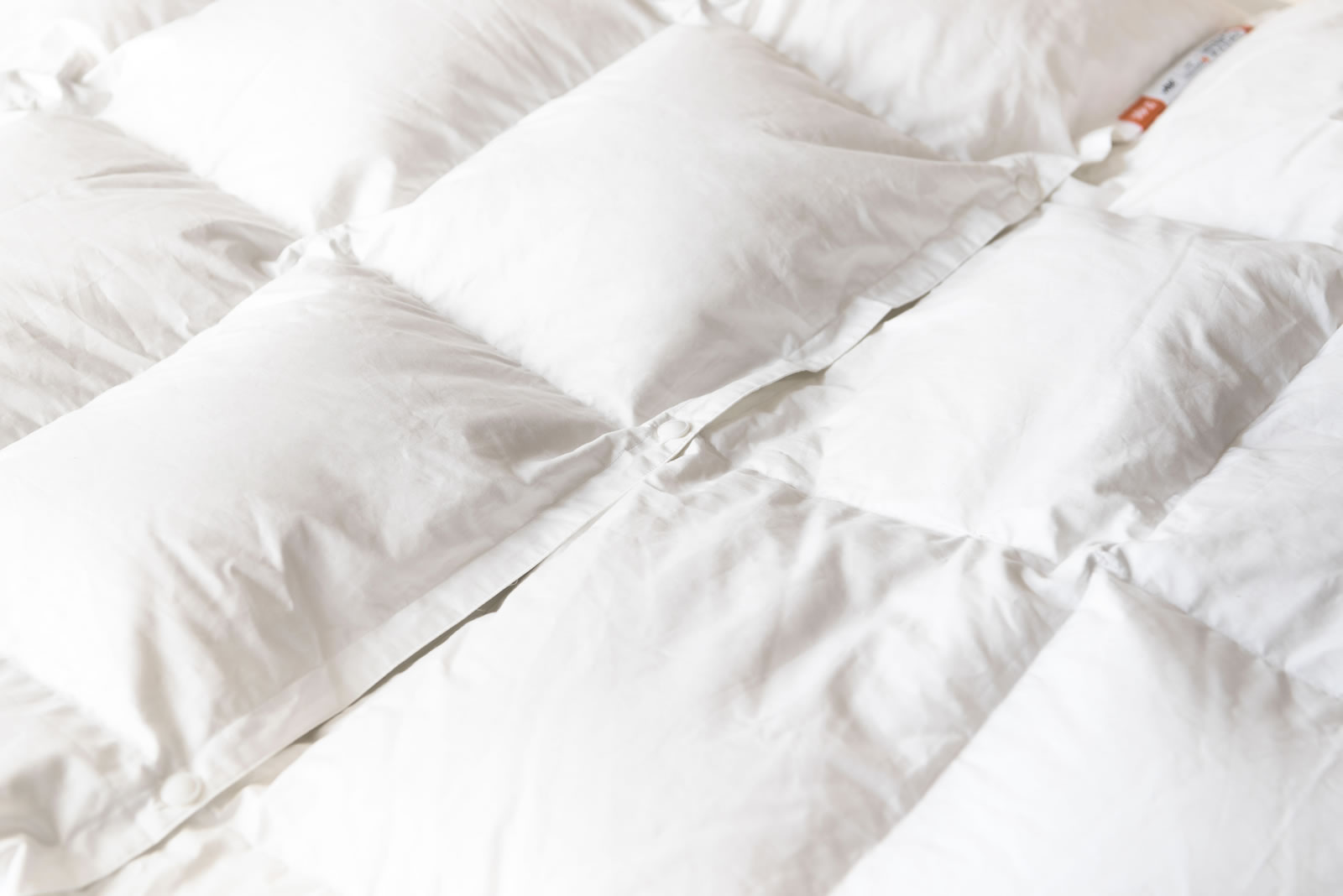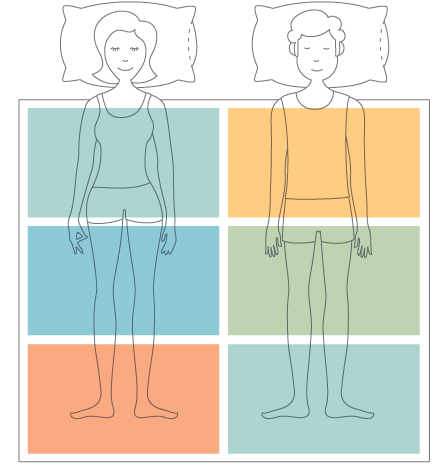 EACH TO HIS OWN HEAT
+me has a great advantage: it allows you to decide your own heat.
Choose the right formula for you:
double bed: if you sleep with your partner, you can both decide, eliminating any nightly disagreements;
double bed: if you sleep alone, you can decide for yourself;
single bed: if you buy +me for your children, you can choose the right combination with them.
Choose the warmth you want, combine the individual panels quickly and easily.
+me will arrive at your home already assembled, inserted in the Sleepis bag, accompanied by its instructions.
And shipping is free.

The +me warmth levels describe the duvet's ability to retain heat.
Level 1: the lightest, for the part of the body that feels the warmest;
Level 3: the medium one, for the part of the body that has an average temperature;
Level 5: the warmest, suitable for generally covering cold extremities.
When buying a duvet:
consider your warmth needs and those of your partner;
examine the quality of the raw materials;
prefer it to be breathable;
follow the changing seasons;
avoid duvets that are too heavy;
consider how easy it is to wash and store;
+me is the answer to your needs:
+me has exactly the heat you want;
+me is light, weighing less than 2 kg;
+Me is seasonal, it changes with the seasons;
+Me is breathable, it eliminates moisture collected at night;
+Me is separable, so easily washable;
+me is made in Italy: cotton and feathers are selected, treated and traced.
HOW MANY SOLUTIONS HAS +ME